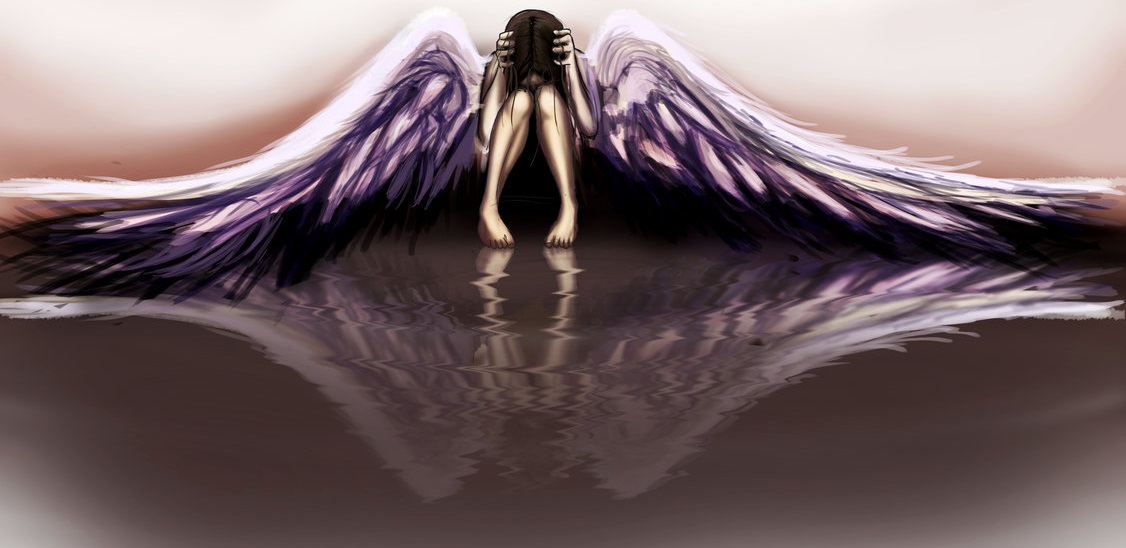 By: Gigg's
No one said life was fair.
I don't agree with life's experiences some people and I have shared…
Who knew she wouldn't believe me when I told her he rubbed off on me.
Streaks from the streams of my eyes,
and she tellin' me, "there ain't no reason for them fears…"
Later on, taking life in my own hands and it's for his life he came to fear…
Who knew he'd step up and start beating me
when dude walked away and left his seeds.
I would cringe for no reason, not knowing him
and he would be the reason I'd feel uncomfortable around
and the other one taking me up outta my dysfunctional foundation.
Stuck with some strangers now thinking I'm racist.
They didn't want me. I could see it in their faces…
But I learned to handle my own.
Through years of fears, enduring pain and finally fighting back.
The crazy part about it is the shame, guilt, and blame is what keeps me regressing.
It's what keeps me on the streets. It's what kept me on my knees.
Praying to God just this one time.
"I promise this and I won't do that, if you just help me."
I'm sure we've been there. Done that.
Some more than others, when your back's against the wall.
Makes it quick to come back…
Because it's been that and then some of these dark secrets I continue to hold onto…
Just playing for keeps…
'Cause it's the hate that keeps me going. It's the pain that pumps and keeps flowing.
It's the revenge I think that's mine.
The lack of forgiveness dwells within me, keeps me strangled for life.
But it's my life that shit won't leave.
It's what had me stuck on the pipe. It's what had my lips to that drink,
my fist to the mugs and my finger on the triggers
keeping record of faceless figures.
Thinking I was hurting my mom.
Thinking I was hurting my dad.
Thinking I was hurting all those that hurt me and left me for dead.
With their broken down loyalty, them words don't mean a thang.
All the while destroying myself. My body. My spirit.
My life and my soul.
Who said this life will be fair!?
I had to look up, forced to believe someone outside of me cared!
Through desperate and some quite miserable times I realized who always was there…
Someone told me it's easy to say: "what happens for a reason…"
But it's free will that we're given,
Pick your poison. It's all in due season…
I never chose to be harmed, exposed and beat down as a child.
But as I grew it was my decision to act like I'm crazy, of senseless mind.
I hate that we go through some things underserved.
Paying others karma. Life lets them know they got served.
But know that he'll make a way for me and you once we find the purpose to use it all for some good.
His love is not something of the unheard, it's greater than me. You and you!
Image Credit: Erlance